Table Tennis is a game with a purpose, where every ball hit by the player, is hit with passion. It isn't merely a game, it's war, and you cannot go in a battle without weapons. Your weapon for success in table tennis is a Ping Pong Racket.
Before you begin your game, make sure your Ping Pong Racket suits your style so that it can facilitate your game instead of causing hurdles.
The basic principle for choosing the best Ping Ping racket is to make sure your racket has a good grip. It is not only essential to know how to hold a ping pong racket, but it also integral that your ping pong racket's pen hold grip is short and sturdy.
7 Best Ping Pong Racquets
Stiga Pro Carbon Ping Pong Racquets
Stiga Pro
Stiga is a Professional level Racket made of high-quality material.
It can also be used by intermediate players for better experience and performance.
Features of Stiga Ping Pong Paddle
Related Guide: Best Pool Tables 2023
Pros
Stiga is an incredible alternative to a custom racquet.
It is a good quality racket for a reasonable price.
Carbon technology facilitates power and speed.
The rubber is 2 mm thick for increasing speed and spin.
Cons
Stiga cannot give exceptional performance for creating backspins.
Stiga is not an adequate ping pong paddle for chopping.
It is not suitable for inexperienced players.
Butterfly 401 Shake hand Table Tennis Paddle
Butterfly 401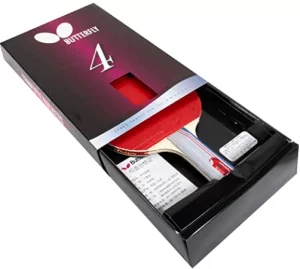 Butterfly 401 ping pong paddle suits various player styles due to its versatility. On the whole, it is a rounded ping pong racket especially designed for hard-hit ping pong shots. In addition, it also serves as an excellent learners racquet due to its ease of use.
Features of Butterfly 401 Shake hand Tennis Racket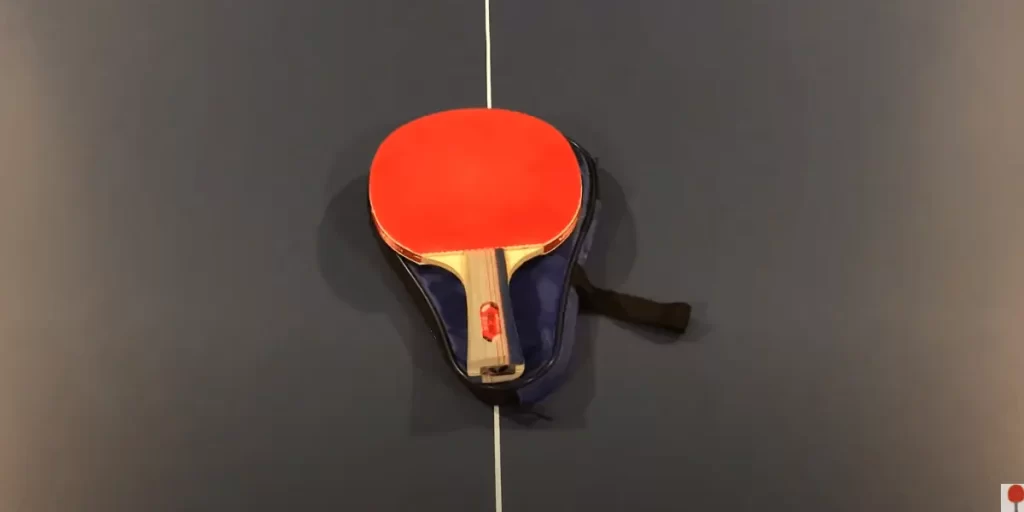 Pros
Butterfly 401 is highly rated for its speed, spin, and control.
It is a good all-rounder ping pong paddle
You get good value for a reasonable price
It has high speed and spin ratings
The springy rubber produces good speed and spin.
Cons
The handle of Butterfly 401 is slightly shorter, which could affect grip.
It is not very adequate for an advanced level game, however, is good for beginner and intermediate players.
YASAKA Ma Lin Soft Carbon Handle-Chinese Penhold

– Best for Spin
Yasaka Mark V Carbon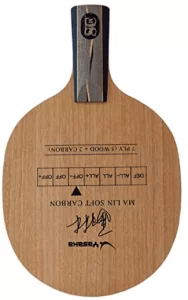 The Yasaka factory in Sweden produces one of the world's finest quality ping pong racquets. The company collaborated with a famous tennis player from China, Ma Lin, for the production of rackets.
Features of Yasaka Mark V Tennis Racket
Pros
The racket offers a side spin and topspin which makes it hard for the opponent to hit back.
It has a faster loop and a drive.
The racquet exerts reasonable control as it weighs only 170 gms
It provides both forehand and backhand stroke
The craftsmanship of the racket is exquisite.
Cons
The blade dwell-time is less due to the hard sponge.
Joola Spinforce 500 Ping Pong Paddle
Joola Spinforce 500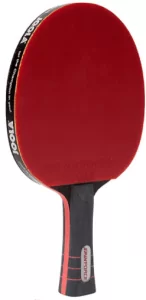 Joola Spinforce 500 is a high-quality ping pong racket, made for a professional game.
It has a great feel and fits your hand perfectly for a more controlled game.
Features of Joola Spinforce 500 Ping Pong Paddle
" frameborder="0" allow="accelerometer; encrypted-media; gyroscope; picture-in-picture" allowfullscreen title="Mo_2xwQm92E" loading="lazy" src="//www.youtube-nocookie.com/embed/Mo_2xwQm92E?controls=1&autoplay=1&enablejsapi=1&rel=1" >