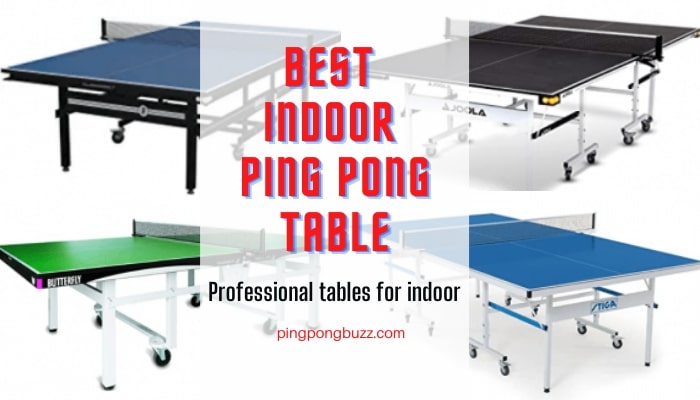 Are you a devoted table tennis player and anticipating improving your game? Well, it is best to practice to become perfect in any sport. Therefore, for practicing and playing exceptionally, you need to acquire the best equipment. Thus, if you are looking for a high-quality indoor ping pong table, you have chosen the right site.
Though both outdoor and indoor table tennis tables deliver some benefits, indoor ping pong tables are mostly recommended. Since they hold a better surface and are typically constructed with wooden material that provides excellent bounce to the ball.
Nevertheless, I have brought the ten best indoor ping pong tables to assist you with the best piece of equipment. In this review, you would be guided with each product's pros and cons so that you could make a better decision for yourself.
10 Best Indoor Ping Pong Tables 2023
If you adopt an indoor table tennis table, you need to put extra care on them as compared to the outdoor ones. This is because the indoor ping pong tables are not built for outdoor use under the sun or in any weather condition. Thus you need to prevent these tables from being kept outside. Anyhow, below are the top ten indoor ping pong table reviews.
JOOLA Rally TL Indoor Tennis Table – Bets Professional MDF Ping Pong Table
Joola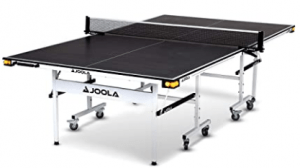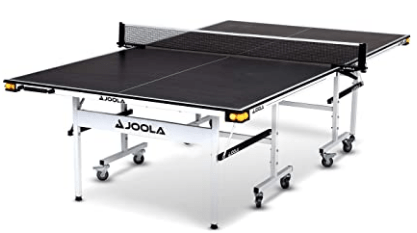 The Joola Rally TL is the perfect option for those who are looking for a pro ping pong table because it is mainly made for professional players. If you purchase this table tennis table, it would definitely become a centerpiece in your home or office.
However, this table is made with ultra-high-quality material with a sleek frame and detachable nesting halves that alter the table in a perfect size to store it compactly.
Moreover, the tabletop of this table is given in a rich charcoal black shade that makes it extremely captivating.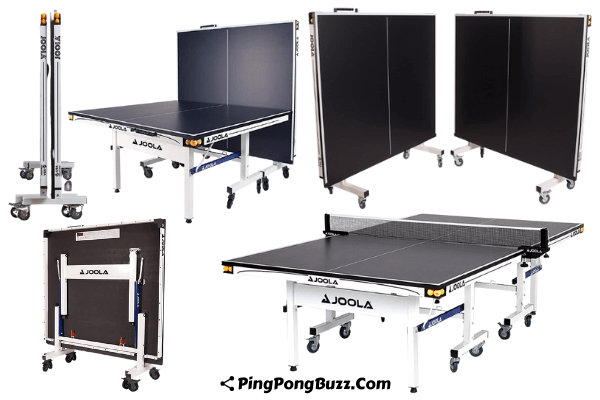 Besides, its corner ball holders and magnetic abacus scorers are also shaded in the same color. Nevertheless, each corner of the table can hold approximately three ping pong balls of 40mm size. The two inbuilt magnetic abacuses are attached to the table.
A remarkable table tennis table that comes with 95% assemblage and becomes ready to play within 15 minutes. Its professional medium density fiberboard grading surface produces a consistent bounce of the ball, making the entire table tremendously durable.
" frameborder="0" allow="accelerometer; encrypted-media; gyroscope; picture-in-picture" allowfullscreen title="6nP4pde-Bpc" loading="lazy" src="//www.youtube-nocookie.com/embed/6nP4pde-Bpc?controls=1&autoplay=1&enablejsapi=1&rel=1" >